Temperature, ventilation and heating control and remote monitoring systems for agriculture.
Farm energy & control services
Based near Reading, Farmex provides temperature, ventilation and heating control as well as alarm and remote monitoring systems for agriculture in the UK and USA.
Our main market is livestock, specializing in systems for pig production. We also supply control systems for potato and grain storage, pheasant rearing and LED lighting control.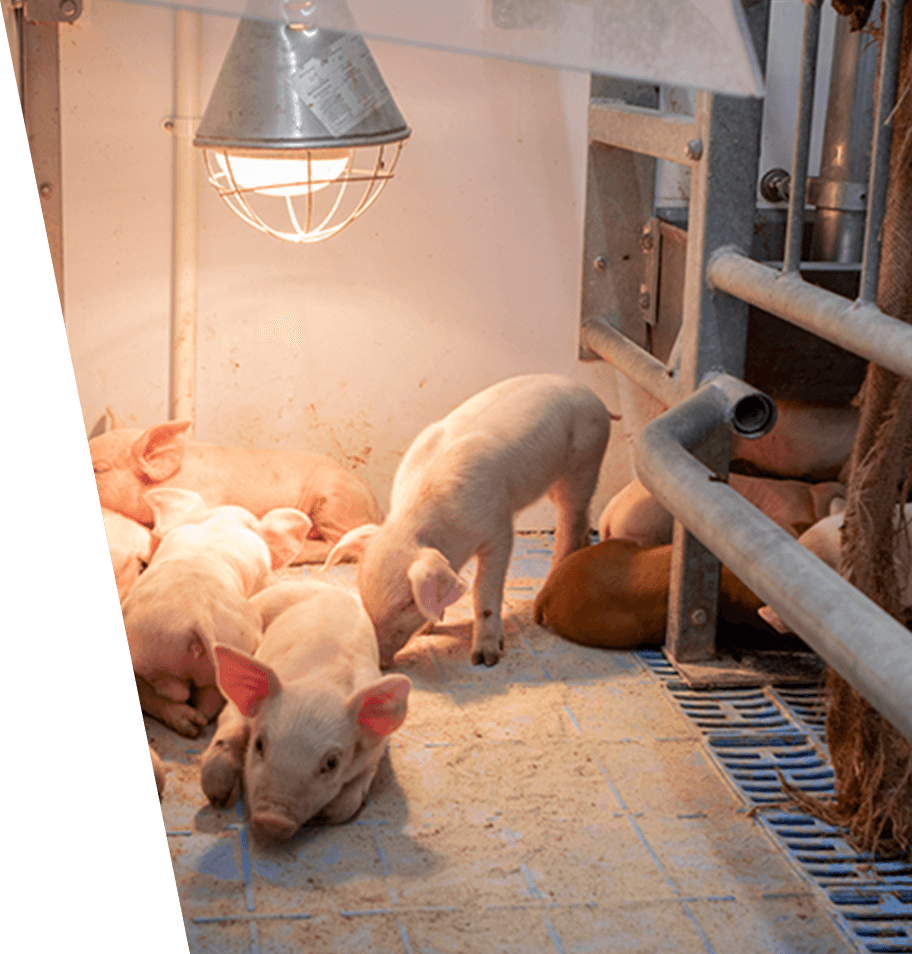 For all your temperature control, alarm or monitoring requirements we at Farmex are always pleased to look at providing new solutions to problems both old and new.
Automated Remote Monitoring
Farmex has been collecting data remotely from agricultural production sites since 1996. The data archive is a massive 30 billion records and counting. We have been at the forefront of precision livestock farming in pig production and have learned very clearly that "you can't control what you don't measure!"
Temperature Control Systems
The days of simple single stage thermostats are long since gone. The ability to customise complete solutions whilst using common hardware is the name of the game. Farmers want reliability, ease of use and flexibility – our control systems have all those benefits and more.
The Dicam Process Control System
Dicam truly is a flexible, robust, reliable and future proof system. A process control system designed to provide complete solutions for farmers and anyone else for that matter!
Whilst the system can be used to regulate any process involving sensors, actuators, fans, heaters, dampers, fridges, pumps etc, it is most commonly used to control temperature in livestock buildings and crop storage facilities. Any kind of sensor can be connected to the controller and any kind of load can be switched or controlled.
Data monitoring with Barn Report
Our state-of-art customised real-time technology not only monitors your system and allows you to view your site in real-time, but immediately alerts you if something goes wrong, saving you both time and money.
This invaluable data can then be used to make informed management decisions to improve your overall operation.
Subscribe to our eNews and find out about what we're doing – development, company, industry and what the boss gets up to!